The large house has 4 bedrooms that provide 8-11 beds. The kitchen is spacious with modern amenities. The house is equipped with amenities (dishwasher, washing machine, clothes dryer) so that our guests can truly relax. There are two bathrooms.

In the small house, in one air space, there are max. 5-6 places: one pull-out sofa in one half of the gallery and mattresses in the other half of the gallery. The ground floor has a living room and kitchenette, as well as a bathroom.

The immediate surroundings of the houses deserve much praise. It is surrounded by nearly one and a half hectares of orchards. There is a large range of traditional Szekler fruit varieties. Various apple, pear, quince, cherry, cornel, plum, walnut trees, hazelnut and organ bushes make it diverse. If you want to experience the beauties, peace, sounds and smell of the garden, you can listen to the birds of prey, the whistling of the thrush, the chirping of crickets and smell the deep sweet scent of spring or summer flowers. The clear night sky provides a breathtaking experience with the sight of plenty of stars. For artist people, the area is teasing with a myriad of themes.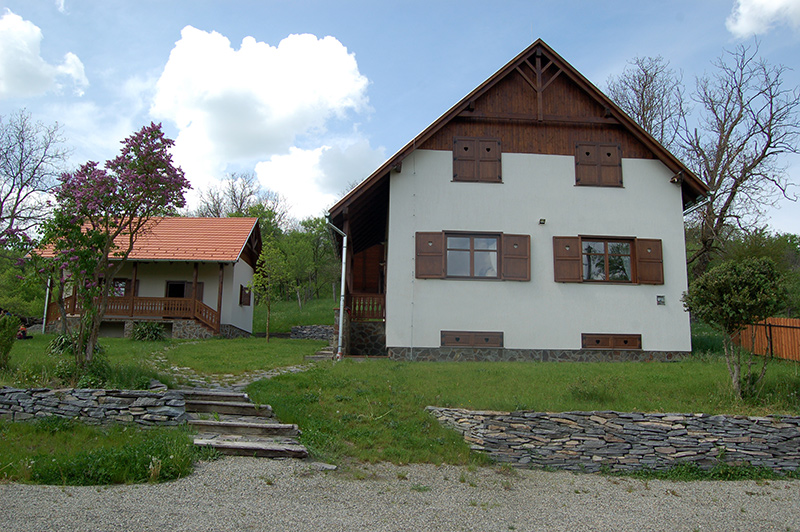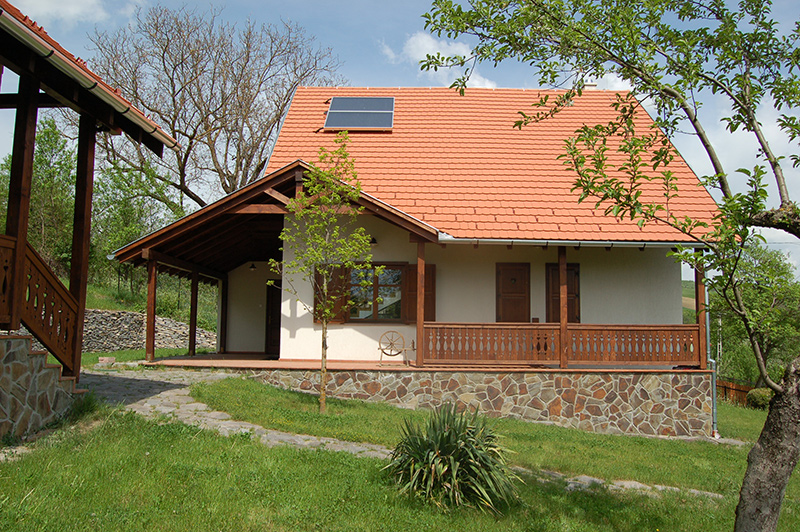 119 euro / night / house
large house
The large house has 4 bedrooms that provide 8-11 beds
• 4 bedrooms with 2 beds each (with 2 extra beds each, if needed)
• 2 bathrooms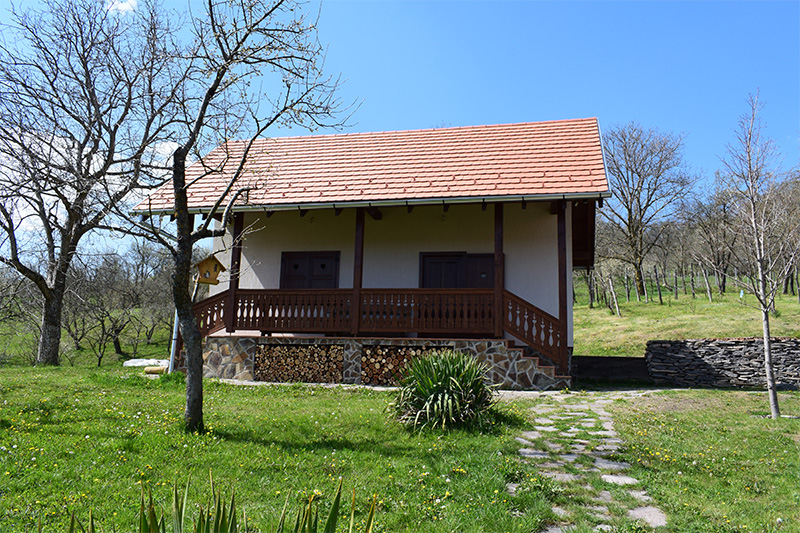 68 euro / night / house
small house
Single living space with loft and 5-6 beds
• on one side of the loft you can find a pull-out sofa,
on the other side there are mattresses for 3